What is VRHandsFrame?
VRHandsFrame is a VR overlay application that allows you to crop and analyze your VR view with intuitive hand gestures. It can run on all SteamVR games and apps.
Features provided by VRHandsFrame
Image processing and analysis functions are provided for the cropped VR view information as followings.
・Save the cropped VR view as an image file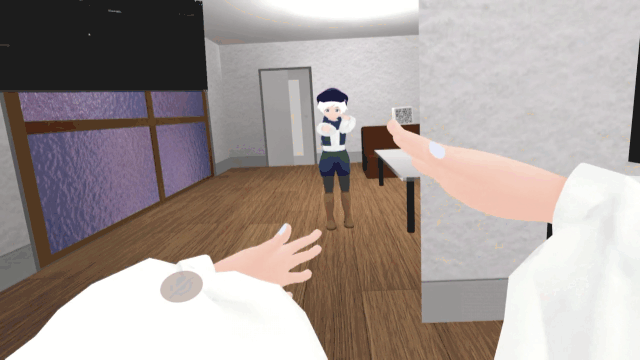 ・QR code reading

・Regular text recognition and translation

・High-precision text recognition and translation with Google Cloud Vision API

 *Additional configuration is required to use the Google Cloud Vision API

The above features are current as of the latest version [v1.2.0].
Additional functions may be added or changed as a result of updates.
Download
It is available for download in booth web site (basically free of charge).
In the boost version (early development version), as a thank-you for your purchase, we are giving you advance access to features that will be added through future updates as a beta version.
Other basic functions is same as the free version.
Online Manual
I have created an online manual that describes the operational details. Please refer to the following.
Support (Japanese and Simple English)
I have set up a Discord server for VRHandsFrame users. Please join us.
Bug information, development status and schedule are summarized here.
If you have any questions, requests, or bug reports, please send them to the Discord server.
English is not my native language, so English support is only available as much as possible.